Evidence is key to any personal injury case. You must have the documents, receipts, and photos to prove the responsible party did not fulfill their duty of care. In this brief post, the The Bruner Law Firm team will outline the documentation you need for the best chances of earning the compensation you deserve.
Know What You're Pursuing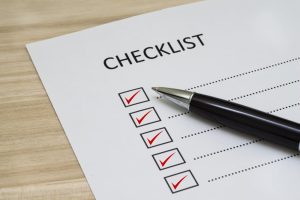 In a personal injury case, you and your legal team are pursuing both economic and non-economic damages.
Economic damages cover losses that cost a known dollar amount, such as:
Doctor and hospital visits
Lost wages
Medications
Surgery
Rehab
Mental health counseling
Property repairs or replacement
Costs to alter your property for accessibility (for example, installing handrails)
Non-economic damages compensate someone for lost quality of life after an accident, including:
Physical pain
Emotional distress
Lost earning potential
Lost enjoyment of life
Loss of consortium (spousal companionship)
Official Evidence
If the accident was a vehicular collision, once the local police arrive at the accident scene, they will prepare an official report for their own records and to comply with state reporting laws. You can request a copy of their report online or at the police station closest to the accident scene.
Your lawyer will go one step further, obtaining documentation of 911 calls and reports from other agencies. They might also compare the findings in a police report with conclusions from a private accident reconstruction team.
If you were injured in an accident on someone else's property, such as a store or a sports venue, the manager or property owner would likely make a report of the accident. You should obtain a copy for your records.
Medical Records
Your medical records will detail the type and severity of your physical injuries. You should obtain charts, reports, images, and lab results from all healthcare professionals you see, including your primary doctor, specialists, hospitals, and therapists.
Injuries affect your emotional health in a similar way to your physical health. If you're seeing a therapist, you should also obtain documentation from them stating how the accident has changed your mood and mental state.
Visual Evidence
Photographic evidence is worth a million words in a personal injury case. Immediately after the accident, you or someone you trust should take clear, objective pictures, videos, and recordings of:
The accident scene and surrounding area
Damage to your vehicle or other property
Your injuries
People at the accident scene
The condition on the property that caused the accident
Law enforcement may also include photos or drawings in their official accident report. Though these reports will tell both sides of an accident, you may still be able to glean valuable information to use in your case.
Financial Documents
Financial documents cover many different aspects of the accident and its aftermath. You should obtain and keep copies of:
Medical bills and receipts
Quotes and receipts from mechanics and repair professionals
Invoices for medical equipment and property modifications
Costs of prescription drugs and medical devices
To document your past lost wages, keep copies of multiple months' paystubs and W-2 forms detailing your income and withholdings. Your lawyer will use these paystubs to help determine your future lost wages.
Insurance Documents
After the accident, you or a person you designate should obtain insurance information from all involved parties. You should also have your insurance card and policy documents ready for your lawyer.
Florida requires drivers to carry insurance with $10,000 of personal injury protection (PIP) coverage. This money will cover medical bills after an accident regardless of whether someone is responsible. If your insurance would cover your total medical bills, your lawyer may advise you to pursue a PIP claim. Otherwise, they will continue building a personal injury case.
If your injury occurred at someone else's business establishment or if a dog bit you, you might need copies of the business's insurance policy or the dog owner's homeowner's policy.
Documentation from Research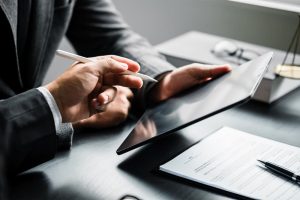 Other people or businesses may hold some responsibility in a personal injury case. As your lawyer conducts their investigation, they will conduct research tailored to the specific accident. For example, a car accident case might include research on:
The parties' driving records
The individual cars' maintenance history
Defective or recalled parts
Businesses hiring the driver, such as trucking companies
Contact Us
If a negligent person injured you, don't wait to contact the Fort Walton Beach personal injury attorneys of The Bruner Law Firm. Attorneys Vincent Bruner Sr., Vince Bruner, Jr., Drew Bruner, Peggy Bruner, and Joe Lancos have secured millions of dollars in compensation for injured people throughout the Florida panhandle. We use our deep knowledge, diverse experience, and Southern empathy to build solid cases and defend our clients' rights. Call our office at (850) 243-2222 for a free consultation.
Related Posts: