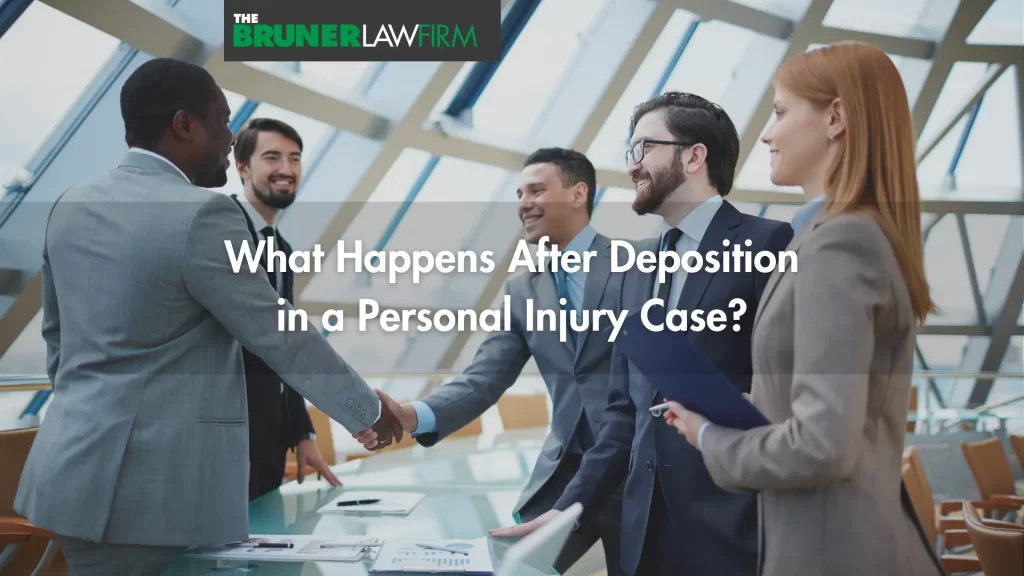 Several things will happen after deposition in a personal injury case, including settlement negotiations, potential mediation, discovery, and trial preparation if necessary. Generally, settlement negotiations will begin when your attorney sends a demand letter for compensation. If the early settlement negotiations are unsuccessful, a personal injury lawsuit could be filed, and discovery would begin. During the discovery stage of a lawsuit, each side will depose the opposing party and their witnesses to gain more insight into the incident and what may be said at trial.
What Is a Deposition?
A deposition is a recorded interview taken under oath. Anything you say during a deposition will be on the record and can be used against you during mediation, settlement negotiations, and at trial.
During deposition, a lawyer will ask the individual being deposed various questions concerning the person's background and the case. You must answer all the questions, even if you do not like what is being asked. However, if the opposing attorney is aggressive or too invasive, your attorney could object on the record. A judge will review the deposition to determine if any questions or answers should be struck from the record.
A court reporter transcribes a deposition. Each party's attorney can obtain a copy of the transcript for review. Once the parties have reviewed the transcript for accuracy, it will be filed with the court and can be referred to and cited throughout the lawsuit.
How Long After Deposition Is Mediation?
There is no specific timeframe for when mediation must occur after a deposition. When mediation occurs depends on the outcome of the depositions and how many depositions are required. In complex lawsuits, a variety of people will be deposed, including each party, any witnesses to the incident, anyone who may have direct knowledge about the incident, and any expert witnesses who will testify during the trial. Therefore, the more people are deposed, the longer it will likely take for mediation to occur after your deposition.
During deposition, each side will likely learn more about their case's strengths and weaknesses, and they may realize that there is evidence available that they have not obtained. For example, suppose that a witness recalls the incident being recorded by their friend during deposition, but neither side was aware of the friend or the recording. It will likely take longer after your deposition for mediation to take place since now the recording must be obtained and reviewed, and the friend interviewed and perhaps deposed.
What Is Mediation?
Mediation is a form of alternative dispute resolution that may be required in Florida civil lawsuits. During mediation, a neutral and impartial third party, usually an attorney, will assist the parties in negotiating an acceptable resolution. In addition, mediation is meant to facilitate an informal and cooperative conversation about the case. Florida does this by making mediation conversations confidential. This means anything said and agreed to during the mediation is confidential unless and until a mediation agreement is signed by all parties to the mediation, memorializing the verbal agreements formed during mediation.
The plaintiffs, defendants, and judges like mediation because it can help parties reach a mutually agreed-upon resolution. This is beneficial when independent settlement negotiations are not going well. Mediation can be helpful in the following ways:
Providing insight into the other side's position
Providing a third party's perspective of the strengths and weaknesses of each party
Facilitating resolutions after independent settlement negotiations have broken down
Preventing the time cost and financial expense of going to trial
How Long After Deposition Is Settlement?
Settlement negotiations likely started at the outset of the case, shortly after the demand letter was sent to the other party. There are several rounds of settlement negotiations, so a round of settlement negotiations can begin immediately after depositions are finished, or the parties may wait until they investigate what they learned during the depositions.
What Is a Settlement?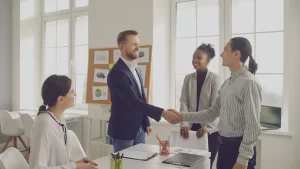 A settlement is an agreement between the parties of the case that resolves the dispute. A settlement agreement outlines the compensation that will be paid to resolve the case. Once all parties sign a settlement agreement, it becomes a legally enforceable contract. Failing to abide by that contract can result in serious consequences.
Contact Us Today
The Fort Walton Beach personal injury attorneys of The Bruner Law Firm will fight for maximum compensation in your case. We can prepare you for your deposition using our skills, knowledge, and experience. This will help improve your chances of a successful mediation. Our team will work hard to obtain an appropriate settlement agreement.
Call us today at (850) 243-2222 for a case evaluation and to discuss your options with an experienced personal injury attorney.
Related Posts: